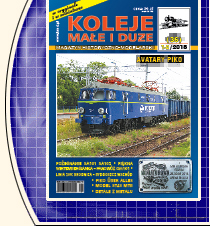 Koleje Małe i Duże 1-2/2018(36)
N e w !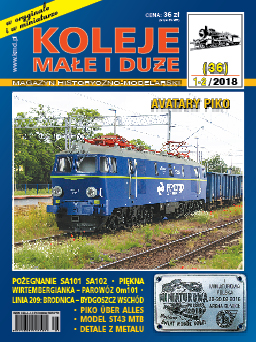 What a beautiful nightmare:
diesel hauled cross-country trains by PKP Intercity ...1
Table of contents ...6
The Wolsztyn steam locomotive depot – once again "the only one" ...7
Hallo! This is Bw Chemnitz Hilbersdorf ...12
Our issues:
• "Stacja Chrzanów" society ...18
• "Linia102.pl" socjety in Przemyśl ...20
Szczakowa sand mine – sentimental farewell ...22
Farewell to SA101 and SA102 railbuse ...24
PKP steam locomotive class Om101 ...30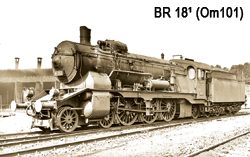 In 1919 the Council of Ambassadors of the winning countries granted 100 captured locomotives under the French administration to Poland, a beginning of the division of the German locomotive fleet.
PKP received 80 G8 steam locomotives (Tp3), 19 P8 steam locomotives (Ok1) and 1 C class express locomotive (Om101). Although PKP qualified it on the basis of the driving wheels diameter for as a passenger locomotive, Om101-1 hauled international and fast trains. Before the end of the interwar period, the locomotive was assigned to Łódź Kaliska depot and ran with express trains between Łódź Kaliska and Ostrów Wlkp, Łódź Kaliska and Warszawa and with passenger trains on the section Łódź Kaliska - Toruń Gł. In September 1939 the locomotive left for the east with an evacuation train, got into Soviet hands and never came back from there again.
Ryszard Stankiewicz

A beautiful Württemberg lady – Om101 steam locomotive in 3D graphics ...44
Fragments of the past of the Kocmyrzów railway
– Tp1 steam locomotive, temporary halt at Bieńczyce Osiedle ...48
A view that is falling into oblivion – Line 209: Brodnica – Bydgoszcz Wschód ...52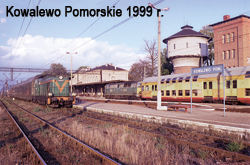 The construction of line 209 begun in 1880s and continued right until 1900. For nearly one hundred years it provided a communication link between Brodnica and Bydgoszcz – important locations of Pomorze and Kujawy, at the same time constituting an important element of the local transport system. Unfortunately, from 1999 onwards traffic was discontinued on different sections of the line. Even though some of them have since been reinstated, a significant part of this railway line has permanently been devoid of any prospects for the future. A vivid article by Rafał Bajko brings back memories of the line and documents its remnants that can still be seen.

Our library: Katowice railway junction 1846-2017 ...72
Advertisements and club forum ...73
406R tank wagons by ROBO ...79
PIKO über alles! – PIKO avatars ...80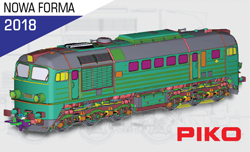 - strange as it may seem, this is what reality in Poland is like at the moment. The number of models of Polish-built railway vehicles is more than we could ever have dreamt of. PIKO's offer is not only much more than any other model railway company can offer, but also no other country can enjoy such a multitude of railway models, especially those from Eastern Europe, which were always at the focal point for companies from the former German Democratic Republic, with PIKO being the most important of them all.

Wasted potential, ST43 model from MTB ...86
Detailing: lamps for a Roco ST44 ...90
DCC: better lamps for a PIKO ET22 ...91
Detailing: metal details ...92
Railway model events:
• International educational project "Railway in miniature" Bielsko Biała 2018 ...96
• 2nd Włocławek railway layout and car model display 2017 ...98
• 3rd "Railway in Miniature" festival Sosnowiec 2018 ...100
• Miniature Poland – the world around railways – Gliwice 2018 ...106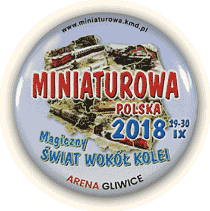 The first edition of this countrywide meeting for clubs and individual modellers was a great success and good perspectives for the future. The "Miniature Poland" meeting provides an opportunity for laid-back meetings of those interested in railways, sharing the experience, plans and achievements of the active groups, individual modellers and collectors from all around Poland, who can also present their best models. The '"Miniature Poland" is definitely directed towards the active popularization of the railway hobby and Polish railway in general, at the same time playing a vital role in encouraging younger generations to consider further education in railway jobs.

.